BPO Industry
Challenges related to information infrastructure and branding is a type of a KPO
Multiple Choices:
Which of the following is not included in Porter's Five Model for competitiveness?

a. Threat of New Entrants

b. Degree of Rivalry

c. Bargaining Power of Suppliers

d. Government Strategies

Which of the following is not a benefit of a BPO?

a. Cost Reduction

b. Cross – pollination of best products

c. Focus on core process

d. Automatic call distributions

In stage there is orderly transfer of activities to the service provider.

a. Negotiation

b. Ongoing Management

c. Implementation

d. Preparation

List the Process of Outsourcing in appropriate order:

i. Listing out available in – house resources

ii. Signing the contract

iii. Negotiations, including a letter of intent and usually a contract with terms & conditions

iv. 'Steady state' period, which makes the end of the transitioning phase and the beginning of the cost cutting phase of the company

a. i, iii, ii, iv

b. i, iv, iii, ii

c. i, ii, iii, iv

d. I, iii, iv, ii

The BPO that handles almost all the transactional and administrative processes or other several

functions are:

a. Comprehensive BPO

b. Transactional BPO

c. Niche BPO

d. ITO

The model which is preferred when the client requires that the job should be done quickly and

successfully:

a. Revenue Distance Model

b. Global delivery Model

c. Built – Operate – Transfer Model

d. Blended Offshore Outsourcing Model

Which of the following is not a main certifying agency for Indian BPO?

a. IRDA

b. KPMG

c. DNV

d. STQC

Challenges related to information infrastructure and branding is a type of a KPO

challenge.

a. Internal Challenge

b. Industry Challenge

c. Customer Challenge

d. Competitor Challenge

Which of the following is not a dimension of service quality?

a. Empathy

b. Reliability

c. Assurance

d. Responsiveness

COPC – 2000 is a:

a. Quality Certificate

b. Measurement Certificate

c. Performance Certificate

d. Regulatory Certificate
Part Two:
Differentiate between BPO, KPO and PPO.

2. Define the term 'COBIT'.

3. Write a short note on 'Corporate Governance'.

4. Differentiate between BPO and Call Centers.

5. Define 'Outsourcing'.
Challenges related to information infrastructure
Discuss in detail about the solutions offered by EBay to the healthcare providers.

Discuss in detail about the career opportunities with Suyash software.

1. Explain porter's Five Forces Model of Competition with reference to the BPO Industry in India.

Discuss in detail the main challenges of BPO Industry.

3. What are the different models of Business Process Outsourcing?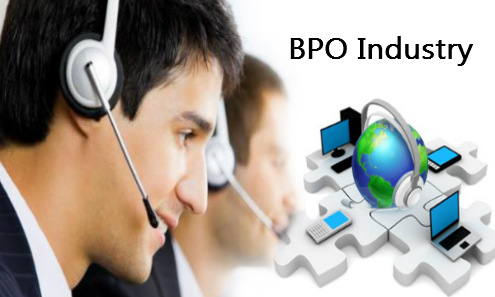 We at Answer Sheet Help offer all types of online academic assistance, be it homework help, coursework help, case study help, Assignment help, Project Reports, Thesis, Research paper writing help.
At our Answer Sheet Help services, our experts are familiar about the formatting styles that are followed in the academic world. Our experts have a great knowledge about the formatting styles such as MLA, Harvard, APA, Turabian, and many others. All types of formats for the case study help are available at our case study help services. In addition, our experts can solve the case studies as per the instructions of the customers.
The experts of our Answer Sheet Help services are highly qualified and professional. We have CAs CFAs & PhD on our panel who have years of experience in the writing of case study / Assignments.
Writing Services
* Article writing
* Case Study writing
* Coursework writing
* Creative writing
* Custom Essay writing
* Dissertation writing
* Essay writing
* Homework writing
* Paper writing
* Presentation writing
* Report writing
* Resume writing
* Thesis writing
* Article Reviews
* Content Writing
* Coursework
* Editing Services
* Homework Assignments
* Personal Writing
* Presentations
* Research Writing
* Editing and formatting